Geotechnical and Environmental Soil Test Borings
HOLLOW STEM AUGER, MUD ROTARY WASH, AIR ROTARY, WIRELINE CORING, DIRECT PUSH, ODEX, WELL DEVELOPMENT
Shallow ground water – no problem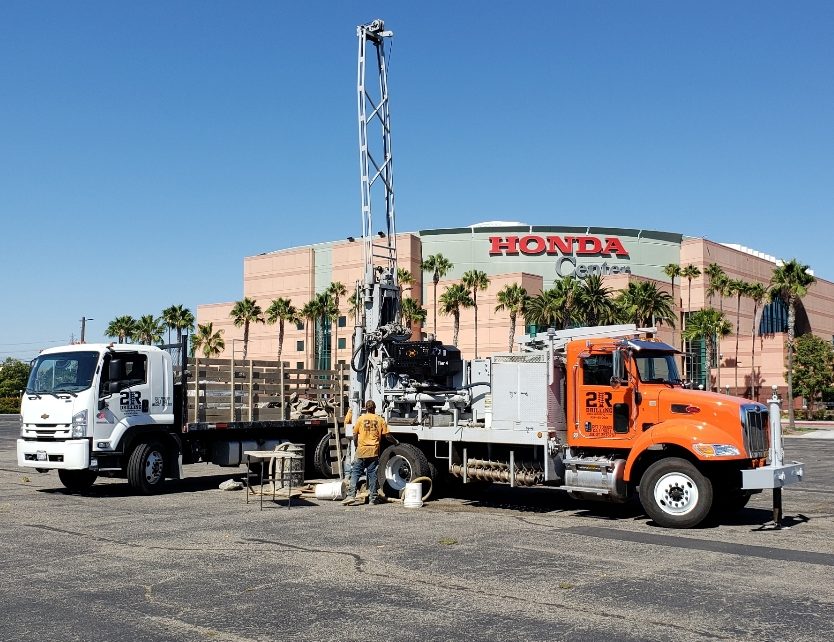 Hollow Stem Auger drilling, Mud Rotary Wash drilling, Wireline Coring, Direct Push, Angle drilling,  CME Continuous Sampler, GUS Piston Sampler, Installations include Slope Indicator, Extensometers, Monitoring well, Vapor Well, Cathodic Protection Wells, ODEX – down the hole air hammer, CME Automatic SPT Hammer, SPT samples, 6″ Solid Auger, 8″ and 10″ o.d. Hollow Stem Auger, 4 X 4 rigs, CME rubber track drill with low clearance option. Tier 4 Final drills available including Tier 4 Final rubber track mounted drills. NEW: 18″ augers now available. Now offering well development services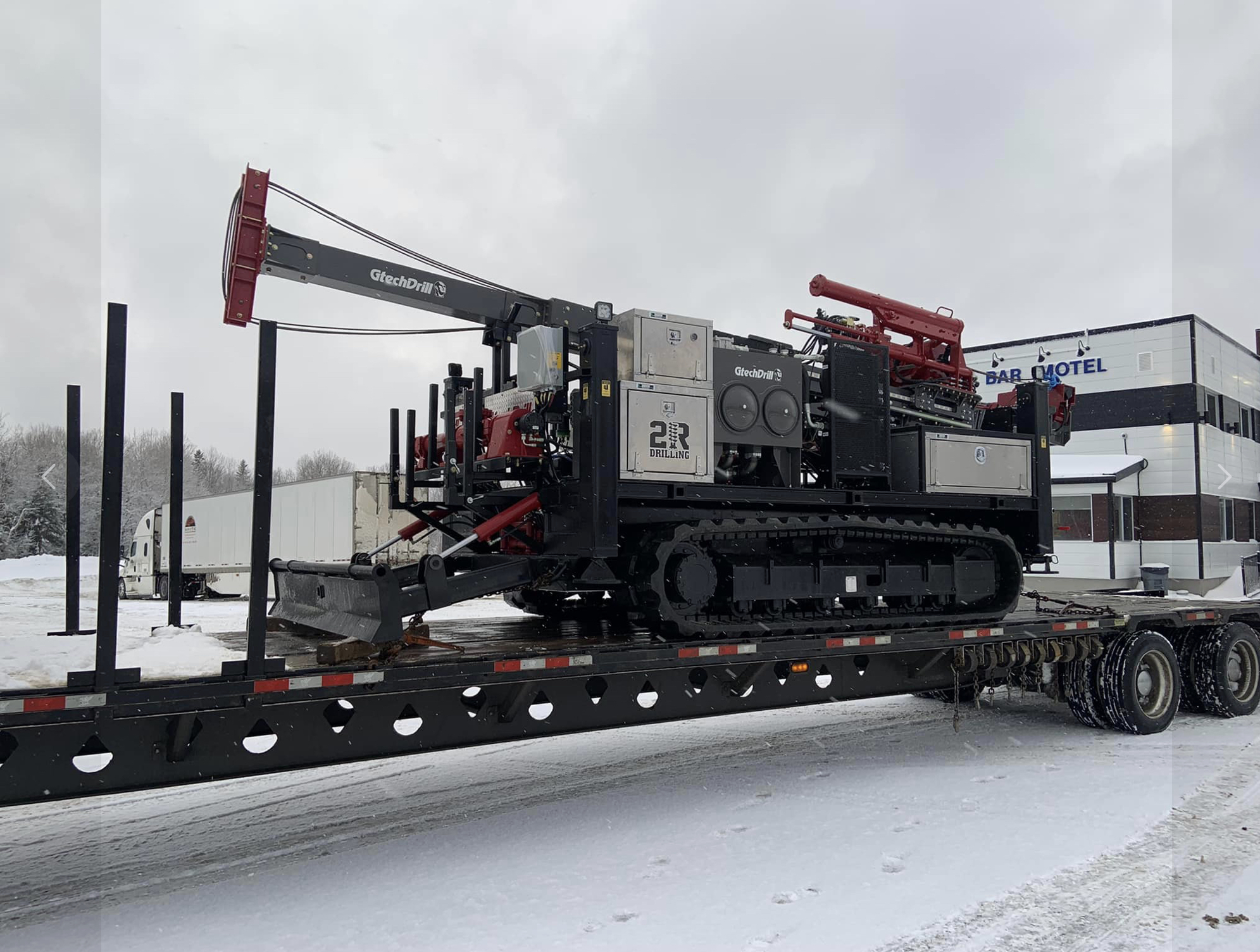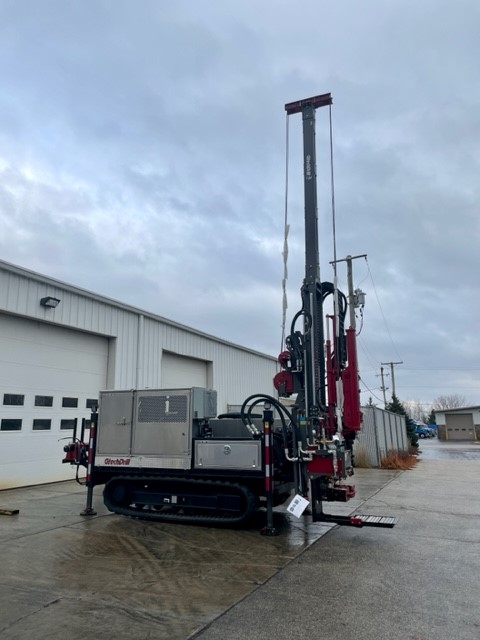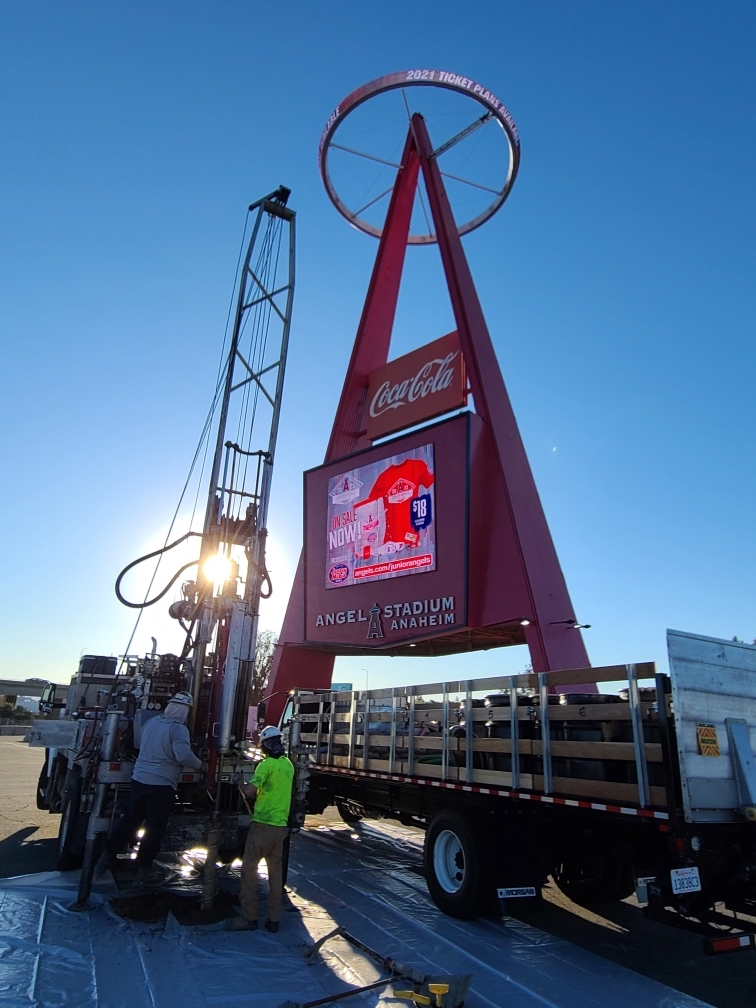 New social distancing drill rigs now available. Both in truck mount and rubber track mount. All drilling functions are available to the driller on a wireless remote console. They also feature a LIDAR optical proximity cage that shuts off the drill when anyone or anything gets too close to it. This Tier 4 Final Gtechdrill GT-16 has over 16,000 ft lbs of torque.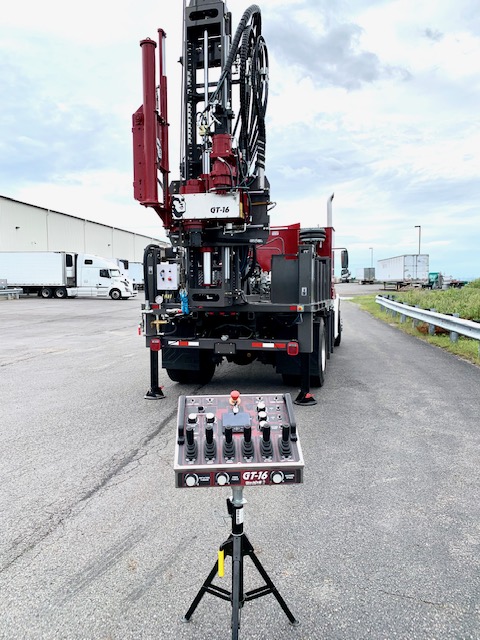 Truck mounted 2020 CME TIER 4 Final Drill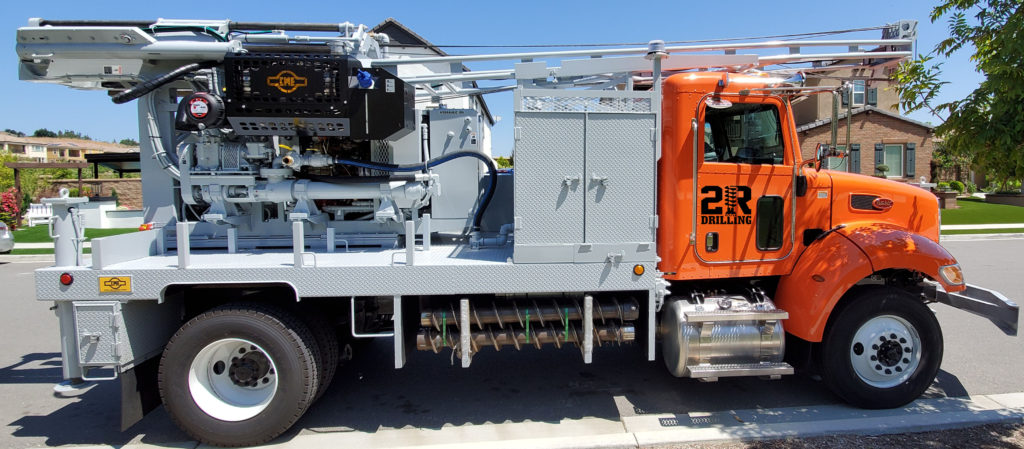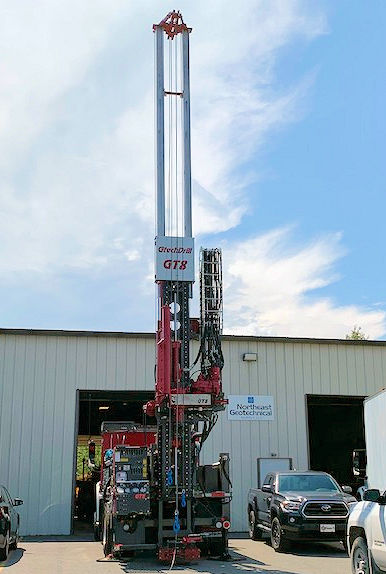 Automatic SPT Hammer Calibration- annual energy measurements in accordance to ASTM test method D4633, have been conducted on all of our hammers. Please go to SPTCAL.COM for more information.
Serving Southern California and willing to travel to Central and Northern California to provide your drilling needs.
2R Drilling, Inc.
6939 Schaefer Ave Ste D-304
Chino, CA 91710
Phone: 909-490-0530
Email: [email protected]
C57 709029 / SBE Certified Supplier # 49138 / DIR 1000008799